Tara Myron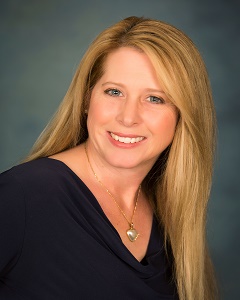 Senior Benefit Specialist
Dedicated to providing a high level of quality, service and professionalism, Tara offers a diverse range of industry experience in benefit programs, enrollment methods, implementation and account management. From expert product knowledge to compliance requirements, she helps guide clients by building strong relationships and providing a depth of information.
WHAT IT TAKES TO MAKE CLIENTS HAPPY:
Going the extra mile. Clients appreciate when you solve a problem, but when you take extra steps it shows you are not only paying attention but committed to their needs.
PERSONAL BENEFITS OF MY JOB:
I love talking with people! This job allows me to do that all day.
PHILOSOPHY OF LIFE:
Don't take yourself too seriously. Laugh a lot. Stop and dance every chance you get. (This is especially entertaining at the grocery store with your teenage kids.)
MOST REWARDING ACHIEVEMENT UNRELATED TO WORK:
My marriage and my children.
HIDDEN TALENT:
Singing. I seriously have to hide it. I sit in the front row at church so that when I sing (because I love to) there is no one in front of me to turn around and see who is singing so badly.
MY SECRET WEAPON FOR PRODUCTIVITY:
Turbo shot in my coffee.
HOW TO LIVE A HAPPY LIFE:
Make a difference. It can be as simple as a smile or kind word. People may not remember what you say but will always remember how you made them feel. It makes me happy to know I have made someone feel good today.
I'M BETTER THAN ANYONE AT COOKING UP:
A green(s) smoothie! They don't look good but are delicious and good for you.
BEST PROFESSIONAL ADVICE I EVER RECEIVED:
Go with the flow. Some things are completely out of your control. Realize what is in your control and let the rest go.
WHEN ALL IS SAID AND DONE, WHAT THEY'LL SAY ABOUT ME:
I wasn't sure so I asked a friend. She says that I have a unique ability to listen and respond to people's needs and concerns – which is good in this line of work. Also, that I have a knack for winning people over.