Lynnette Forbes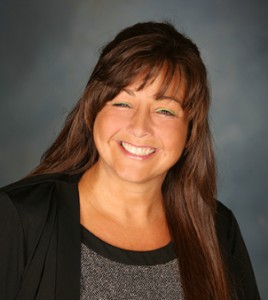 Enrollment Implementation Specialist
lynnette.forbes@ebcoh.com
With more than 20 years of insurance and management experience, Lynnette has been involved in implementation, training and day-to-day management of open enrollments annually and for newly eligible employees throughout the year. She offers the expertise to tailor an enrollment method that best meets the needs of each client.      
WHEN THE GOING GETS TOUGH:
I get going.
WHAT I'VE LEARNED ON THE JOB:
Everyone has a unique talent. It is important to get to know your teammates and together use your strengths as a team.
MOST REWARDING ACHIEVEMENT UNRELATED TO WORK:
Raising three wonderful children, and watching them as they grow into adulthood.
PRIZED POSSESSION:
'64 split-window VW bus.
PERSONAL BENEFITS OF MY JOB:
I love watching clients see the positive change that enrollment technology can bring to their workloads.
HOW I RELAX:
I enjoy walking and spending time in the evening with my husband.
BEST NON-NUTRITIONAL SNACK FOR BRAIN ACTIVATION:
Pickles or olives.
WHAT IT TAKES TO MAKE CLIENTS HAPPY:
Responding promptly. Listening and understanding exactly what they are expecting. Making sure we are both on the same page.
HOW TO LIVE A HAPPY LIFE:
Mind your own biscuits and life will be gravy.
WHEN ALL IS SAID AND DONE, WHAT THEY'LL SAY ABOUT ME:
I am dependable, honest and the life of the party.