Denise Allen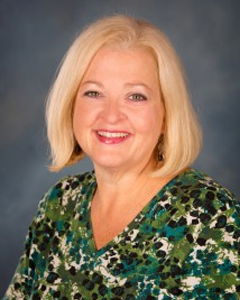 Senior Benefit Specialist
A seasoned benefit specialist well-versed in a multitude of computer platforms and enrollment methods, Denise left a career in addictions counseling and program management and has found another rewarding way to be helpful to people. Licensed in 40+ states, she works with employers and employees nationwide. As the insurance industry has evolved, Denise offers a personal touch to explain how products can make a difference.
HOW I'M RESOURCEFUL:
I pay attention to detail and imagine how to connect all the pieces of information that are floating around.
WHAT MAKES MY WORK SATISFYING:
Helping people. I want to understand how things work and then put them together in a functional order.
PERSONAL HERO:
My dad. He is adventurous, generous, kind, wise and funny. Once he commits to something, he gives it his all.
HIDDEN TALENT:
I am a maven. Ask me a question. If I don't know the answer, I probably do know where to find it.
WHAT INSPIRES ME:
Hedonistic pleasures: If it feels good, smells good, tastes good, is beautiful or sounds good. I just want to experience more of it, all of it.
I'VE NEVER REGRETTED:
Getting my motorcycle license.
UNEXPECTED ITEM YOU'D FIND IF YOU INVENTORIED MY DESK:
Personalized Christmas ornaments I made for my daughter's dogs.
BOOK THAT GETS ME THINKING:
A Course in Miracles.
WHO WILL PLAY ME IN THE MOVIE VERSION OF MY LIFE:
Goldie Hawn. It may get a little slapstick.
WHEN ALL IS SAID AND DONE, WHAT THEY'LL SAY ABOUT ME:
Really?