Tracey Hinrichs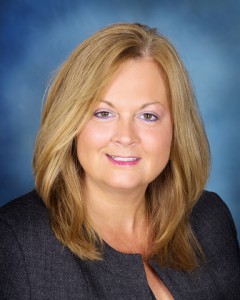 tracey.hinrichs@ebcoh.com
As President and Co-Founder, Tracey continued her success in the enrollment industry with the opening of Enrollment Benefit Concepts in 2007. Starting her career in the Risk Management department of Cook County, Illinois as a Benefits Administrator, she became well-grounded in the benefit needs and interests of both employers and employees. 
Migrating to the then fledgling worksite/voluntary insurance industry in 1999, she established herself as a pioneer in developing and refining call center technology and processes, including telephonic methodology and electronic signature through voice recording.
Today, at the helm of EBC, Tracey offers the ideal blend of employer-based benefits administration and worksite marketing expertise. Working collaboratively to develop processes, procedures, compliance approval and scripting, she remains an industry leader committed to innovation and continued improvement in bringing the best resources to employers, carriers and brokers.
WHAT MAKES ME TICK:
Any challenge.
I'VE NEVER REGRETTED:
Walking away from working for someone. My company closed many years ago and I had offers on the table. Instead, I started my own company.
MOST REWARDING ACHIEVEMENT UNRELATED TO WORK:
Raising money to cure Type 1 diabetes.
TITLE OF MY YET-TO-BE-PUBLISHED AUTOBIOGRAPHY:
Tears Turned to Triumph.
WHAT MAKES ME LAUGH:
Myself.
PERSONAL BENEFITS OF MY JOB:
My boss will never fire me.
WHAT INSPIRES ME:
My family.
THEME SONG THAT SUMS UP MY LIFE:
Flashdance – What a Feeling.
HOW TO LIVE A HAPPY LIFE:
Surround yourself with those that care about you like you care about them.
WHEN ALL IS SAID AND DONE, WHAT THEY'LL SAY ABOUT ME:
She was the boss of me.