Deryck Mullady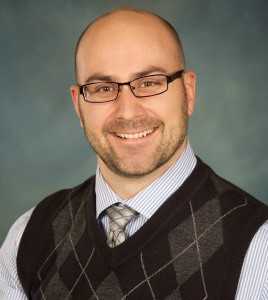 Client Service Specialist
Committed to excelling at customer service and developing strong relationships, Deryck has extensive employee benefits and enrollment experience in direct sales and as a carrier representative. In his role at EBC, Deryck assists in case management and enrollment, and also works directly with brokers and carriers to ensure a smooth, cohesive enrollment process.
HOW I'M RESOURCEFUL:
I can do almost anything and if I can't do it, I know a guy.
MY SECRET WEAPON FOR PRODUCTIVITY:
An approaching deadline.
WHAT IT TAKES TO MAKE CLIENTS HAPPY:
Instead of telling them what they want to hear, find a way to get them the answer they want to hear and not make it a lie.
WHO WILL PLAY ME IN THE MOVIE BASED ON MY CAREER:
Someone bald and handsome! Like Jason Statham. Wait a minute … that means that I think Jason Statham is handsome?
UNEXPECTED ITEM YOU'D FIND IF YOU INVENTORIED MY DESK:
CO2 canisters. I love carbonated water. It's so refreshing.
BEST PROFESSIONAL ADVICE I EVER RECEIVED:
Don't be late! Being punctual is the first thing that people notice. If you are on time you have met the first expectation, but if you're late then you just let them down – possibly before you even meet them.
PERSONAL BENEFITS OF THE JOB:
The snack bar.
HOW TO LIVE A HAPPY LIFE:
Find someone to enjoy it with and pour everything into that person. For me, it's my wife and kids.
BUZZWORD YOU'LL NEVER HEAR ME USING:
I use them all! I slip them in seamlessly.
BEN & JERRY'S FLAVOR I NEED TO INVENT:
Salted Peanut Butter Cup Chocolate Stout.